Introducing: Bunnahabhain 12 Years Cask Strength
5 december, 2021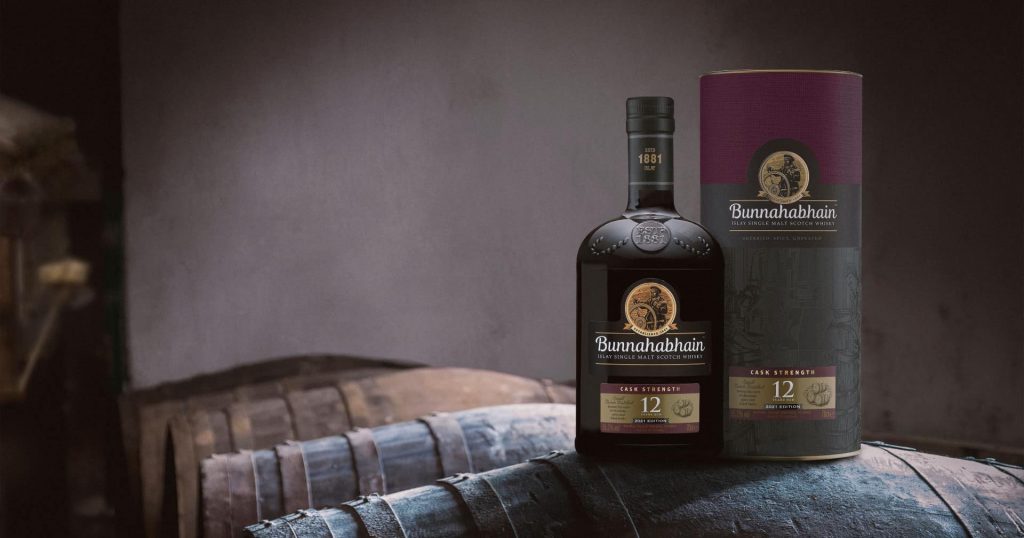 Thijs Klaverstijn från Words of Whisky rapporterar om Bunnahabhains nya släpp.
"It's been an open secret for a little while, but finally the launch of the Bunnahabhain 12 Years Cask Strength has been announced officially. It'll be an annual edition with the upcoming 2021 release settling in at 55.1 percent abv.
The regular Bunnahabhain 12 Years is a whisky that's widely appreciated. If I'm in a bar (which admittedly has been a very long time) it's one of my go-to, no-nonsense yet high-quality drams. It has sustained an excellent reputation over time, although there are always people that'll believe everything was better in the old days…"
Gå in och läs hela reportaget på – Words of Whisky.